Open MKV files for free with File Viewer Lite
File Viewer Lite is a FREE program that can open Matroska Video .MKV files.

Now Supports Windows 10 and Windows 11!
MKV files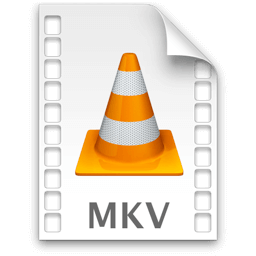 MKV files are Matroska Video files used for playing video. It is an implementation of Matroska, which is an open standard free container format used to store multimedia content. The .MKV file is designed to store video with subtitles and audio. It supports several types of video and audio codecs and may include SRT, USF, and SSA subtitles. The video container format is similar to the AVI and MOV formats.
MKV is popular among users in the anime fan-subbing community because of its support for multiple audio and subtitle tracks. File Viewer Lite allows you to open the file and provides playback controls for playing the MKV video.
More information
File Viewer Lite is a free .MKV file opener that allows you to play the video file. In addition to the Matroska Video file, File Viewer Lite can open over 150 file types, including VCD Video files, 3GPP Multimedia files, DVD Video Object files, MPEG-4 Video files, audio files, images, and more. You can also view unsupported proprietary document formats in the program's Text and Hex Views. These views display the contents of the document, which can provide useful information.
To view your MKV files, download our free file viewer and drag and drop the .MKV file onto the program window. File Viewer Lite will open the file and display the document.