KEY files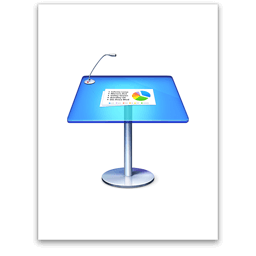 KEY files are Apple Keynote Presentations commonly used for creating presentations in academic and business environments. The .KEY file is stored in the Mac OS X package format and contains a variety of presentation elements such as slides, text, images, graphs, charts, tables, and transitions. The Keynote application, which uses the KEY format to store presentations, was originally released in 2003 as a competitor to Microsoft's PowerPoint.
Since the Keynote application is not available for Windows, File Viewer Lite is a valuable tool for viewing KEY files that support QuickLook preview.
Open KEY files for free with File Viewer Lite
File Viewer Lite is a FREE program that can open Apple Keynote .KEY files.

*Only Keynote '09 documents that include a QuickLook preview are supported.
More information
File Viewer Lite is a free .KEY file opener that allows you to view the file's contents. In addition to the Apple Keynote Presentation file, File Viewer Lite can open over 150 file types, including Apple Pages documents, PDF files, video files, audio files, images, and more. You can also view unsupported proprietary document formats in the program's Text and Hex Views. These views display the contents of the document, which can provide useful information.
To view your KEY files, download our free file viewer and drag and drop the .KEY file onto the program window. File Viewer Lite will open the file and display the document.