FLV files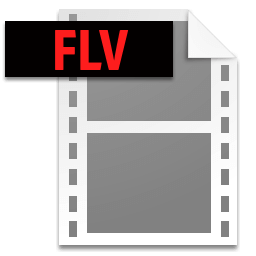 FLV files are Flash Video files primarily used by web developers to integrate animations and other interactive content into websites. The FLV file is created by programs with the Flash Video Exporter plugin or by programs with FLV file support. The FLV format is made up of a header, interleaved audio, video, and metadata packets and is similar to the standard Flash SWF file format. Flash video can be viewed on most operating systems, except for iOS, through Adobe Flash Player and web browser plugins. The FLV format was originally developed by Macromedia and then acquired by Adobe in 2005.
Open FLV files for free with File Viewer Lite
| | |
| --- | --- |
| | File Viewer Lite is a FREE program that can open Adobe Flash Video .FLV files. |
More information
File Viewer Lite is a free .FLV file opener that allows you to play the video contained in the file. In addition to the Flash Video file, File Viewer Lite can open over 150 file types, including Matroska Video files, VCD Video files, DVD Video Object files, audio files, images, and more. You can also view unsupported proprietary document formats in the program's Text and Hex Views. These views display the contents of the document, which can provide useful information.
To view your FLV files, download our free file viewer and drag and drop the .FLV file onto the program window. File Viewer Lite will open the file and display the document.